Promoting Greater Awareness and Learning
JORSA offers the following human resource training opportunities to help association member corporations promote their business.
Study Tours for JORSA Members
An overseas railway project requires not only rolling stock technology but also knowledge, expertise and techniques in fields that include construction, operation, management and maintenance. When JORSA members express a strong desire for training programs offering this type of knowledge, we may organize study tours in Japan for them.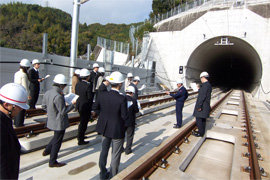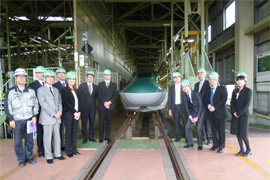 Lectures
To help our members obtain orders for railway projects, since fiscal 2008 we have organized lectures for them, inviting specialists with much experience in rolling stock export markets. The lectures give valuable practical information — for example, some lectures examine project engineering (expertise required after an order is received).